What are ways to predict the results I may get from cosmetic surgery?
The first thing most patients do when they check out a doctor's Web site or visit the office for a consultation is look for pre- and postoperative photos of the doctor's prior work. It can be very helpful to check out the similarities and differences of patients who have been cared for by the doctor. The photos often reassure the potential patient that the procedure being considered can help achieve the specific goal being sought.

Seeing a previous patient in person is something I recommend frequently in my consultations. I am fortunate: Many of my patients have volunteered to speak with and meet prospective patients. Besides giving a realistic view of what was achieved, the direct contact from someone who has undergone the procedure in question is incredibly valuable. There are computer programs that do a wonderful job of morphing the preoperative photo and providing a theoretical postoperative result. Of course, a computer can do many things to a two-dimensional image that I can't achieve with a three-dimensional patient, so I've shied away from a heavy reliance on such tools.

But that may be changing. My team at New York-Presbyterian Hospital has increasing experience using a new generation of 3-D cameras and software for research purposes. These tools allow us to accurately document the volume changes after facial and breast surgery. The net effect is that we can take the image generated and convert it into data that can be analyzed objectively, without the inherent bias that comes from variables like changes in lighting and patient movements.

Eventually, with a large enough database of documented pre- and postoperative results, we will be able to translate these outcomes to prospective patients. We'll be able to produce better representations of what can be achieved by the procedure in question.
Your consultation with the board-certified plastic surgeon is Critical! He or she must determine that you are an acceptable candidate for the cosmetic procedure you desire. Browse through the surgeon's website photo gallery. We have over 2,000 breast augmentation before and after photographs on dr.linder.com for patients to review. This should instill confidence in your choice of the surgeon. Find a specialist in the procedure your desire!
Continue Learning about Cosmetic Surgery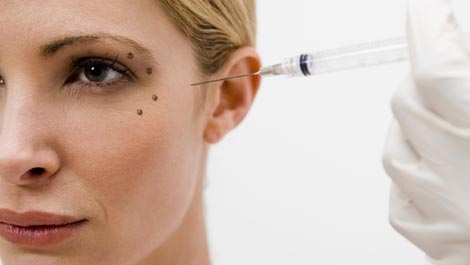 Most cosmetic surgery is done to enhance a persons features or correct disfigurement. With children, the most common procedure corrects a cleft lip or cleft palate. With adults, facelifts, removing baggy skin around the eyelids an...
d remodeling the nose are popular types of plastic surgery. Among women, liposuction and breast augmentation are popular. Growing numbers of men are joining women in opting to have facelifts, tummy tucks, hair transplants and other types of cosmetic surgery.
More