Plastic surgery comes from the greek word plastikos, which means to shape or mold. In essence, plastic surgery is a surgical subspecialty which uses techniques to restore form and function to improve quality of life.
Most would assume that plastic surgery gets its name from the synthetic material that we use to treat our patients. The name actually existed long before the silicone that we sometimes use in procedures. The Greek word "plastikos" means "to mold." It is from this Greek word that our specialty gets its name. So why do we call ourselves plastic surgeons? That part is easy. Since the inception of our specialty, we have prided ourselves on the ability to conceptualize complex reconstruction and move or "mold" tissues to desired results.

A plastic surgeon has undergone specialized training that includes cosmetic surgery, hand surgery, congenital pediatric surgery, burn surgery, microsurgery, skin/muscle/bone reconstruction, and cancer resection/reconstruction.

In a typical day, a plastic surgeon might skin graft a burned child, fix facial fractures, perform a post-mastectomy breast reconstruction, treat a crushed hand, excise skin cancers, and perform cosmetic surgery.

Follow this link to read Dr. Rinard's entire article on this subject.
http://intermountainhealthcare.org/services/medicalgroup/magazine/weber-davis/Documents/plastic-surgeon-jeremy-rinard-ogden.pdf
Plastic surgery is the field of medicine that addresses repairing a part of the body by restoring form and/or function. Plastic surgery can be cosmetic or reconstructive. Cosmetic plastic surgery is performed strictly for aesthetic purposes and aims to improve on the normal appearance of a part of the body. Reconstructive plastic surgery is performed to repair a deformity caused as the result of trauma, tumor resection, burns, congenital anomaly, or other malformation.

While many people incorrectly believe that the term "plastic" in plastic surgery refers to the artificial or unnatural appearance that some unfortunate patients may have as a result of poorly performed plastic surgery, "plastic" is actually derived from the Greek word "plastikos" which means "to mold or give form."
When people think about plastic surgery, images of overstretched facelifts and giant lips come to mind. And don't forget about those eyebrows lifted so high that Captain Kirk would feel at home. But plastic surgery is a huge field that includes hand surgery, general reconstructive surgery, the care of burned patients, and the repair of congenital deformities like cleft lip and palate. That means that plastic surgeons restore a normal appearance -- and sometimes normal function. But of course the part of plastic surgery you know the best is called cosmetic surgery. Liposuction, breast augmentations, nose jobs (whoops, we call those rhinoplasties), and more are what has made plastic surgery famous, even notorious.
Plastic surgery is the surgical specialty that deals with the reconstruction of facial and body tissue that requires a reshaping or remolding due to disease, a defect, or disorder -- in order to approximate a normal appearance (cosmetic plastic surgery) or to restore function (reconstructive plastic surgery).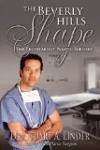 Continue Learning about Cosmetic Surgery