The nicotine is a vasoconstrictor. Meaning it shrinks the blood vessels so less blood and less oxygen are used for the healing of the tissues. Therefore, leading to poor quality wound healing and possible tissue loss.
With plastic surgery, smoking is even more hazardous than normal. Nicotine restricts the flow of blood in your blood vessels. This includes the tiny capillaries in the skin. It is these small capillaries that we depend on after plastic surgery to help heal wounds quickly, with as little scarring as possible.

Smokers tend to have poorer blood flow to their skin in general and shouldn't expect as good a result as nonsmokers have. That's just a fact. Some plastic surgeons will even refuse to do face-lifts on longtime smokers because they know the chances of a good result are much lower, and they do not wish to harm the patient. When there is lack of blood flow, the skin around the incision can sometimes die and will be replaced with scar tissue. This is unsightly, and I see some of these patients on occasion. It is very difficult to explain that the smoking habit they have had for years is the cause, not necessarily a lack of skill on the surgeon's part.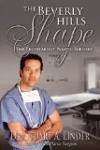 Continue Learning about Cosmetic Surgery