Plastic surgery can be safe in other countries. The problem is that there are no international safeguards. If you are considering plastic surgery in another country, make sure to do your research. Check out the surgeon and the facility thoroughly before you make a decision.
In general, plastic surgery in the United States is safe. However, once the patient decides to leave the borders, the predictability of the result may be more varied. Doctors are screened in the United States for board certification and licensure is given to plastic surgeons with the American Board of Plastic Surgery, after they have met strict residency and fellowship training programs. When patient's venture off to other countries, for cosmetic surgical procedures, the standard of care is difficult to "standardize." We do not know whether the doctors are board certified plastic surgeons, and is their board certification equivalent to that of the American Board of Plastic Surgery. Having plastic surgery procedure should not be like rolling the dice or spinning the wheel-of-fortune. More than ever, the consumer must do his or her homework in ensuring, through due diligence, that the cosmetic surgery will be performed by a board certified plastic surgeon, that the physician putting the patient to sleep is a diplomat of the American Board of Anesthesia, and that the ambulatory facility is certified. For example, Medicare and/or state licensure. Once again, having plastic surgery is nothing like buying an expensive purse or shoes. If the results go wrong, and the patient has a poor outcome, it may be impossible to repair her or him back to a normal appearance. Therefore, it is very risky to consider cosmetic surgery procedures upon crossing the borders. Another problem may deal with postoperative recovery, as well as continued management of the patient. Obviously, if a surgery is performed in a foreign land, there may be no followup care whatsoever with that surgeon, which could lead to increased complications, as well as poor final outcomes.
While plastic surgery can be safe in other countries, the truth is, there are no international safeguards. Few if any regulatory bodies are as stringent with safety standards as the Federal Drug Administration (FDA) and American Association for Accreditation of Ambulatory Surgery Facilities (AAAASF). Therefore, in many countries, plastic surgery is not as safe as in the United States. The United States is widely thought to have the finest training, accreditations, and leadership in plastic surgery. Other countries vary widely. The only way to ensure your safety is to know that all your surgeons, anesthesiologists, and nurses are properly trained, and that the facility is safe. The United States government does most of this with the licensure process. While patients still need to do their homework, the standards are much higher across the board in the United States than abroad. Furthermore, you have more recourse if you suffer a bad outcome. Though prices may be lower overseas, the buyer must beware. For these reasons, many patients avoid so-called "lipotourism", in favor of the safety and security of American Board of Plastic Surgery certified surgeon.
Continue Learning about Cosmetic Surgery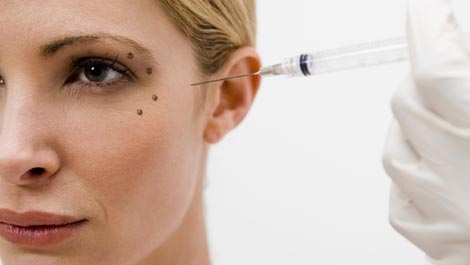 Most cosmetic surgery is done to enhance a persons features or correct disfigurement. With children, the most common procedure corrects a cleft lip or cleft palate. With adults, facelifts, removing baggy skin around the eyelids an...
d remodeling the nose are popular types of plastic surgery. Among women, liposuction and breast augmentation are popular. Growing numbers of men are joining women in opting to have facelifts, tummy tucks, hair transplants and other types of cosmetic surgery.
More