Going to an experienced plastic surgeon who works with a team of medical professionals is a great way to ensure that a multiple plastic surgery procedure will be successful and safe. Watch plastic surgeon Michael Niccole, MD, explain this concept.
Safety is the most important consideration of any plastic surgery procedure. At no time should a patient's safety be at risk while undergoing multiple operations. As with any plastic surgery procedure, it is important that the following factors be confirmed prior to surgery. With multiple procedures and the increased risks they entail, it is absolutely vital to ascertain the following:
That your doctor is trained and board certified with the American Board of Plastic Surgery.
That the ambulatory surgery center is certified with either AAAASF, Medicare licensed, and/or state licensed.
That the anesthesiologist is board certified with the American Board of Anesthesiology.
That the patient has had a very thorough history and physical, including laboratories. All systemic or medical illnesses should be cleared prior to surgery by a specialist as necessary.
The plastic surgeon should take a detailed history and physical examination of the patient. Family history should also be obtained, including history of diabetes, high blood pressure, auto-immune diseases, as well as medications that the patient is taking, including oral contraceptives, hormone replacement therapy, and herbal supplements, which can increase your risk for complications.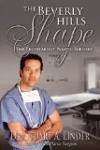 Continue Learning about Cosmetic Surgery