While plastic surgery can do many things for your outward appearance, it cannot fix the problems in your life. Every day people come to me and request procedure after procedure, chasing some illusion of perfection that simply doesn't exist. They become plastic surgery "junkies" with unrealistic hopes and expectations. Moving around the tissue on your body will not have a lasting effect on your psychological state of being, nor will it be the door of opportunity to a new and different life. This is because it changes only the outside; it doesn't change who you are.

Having said that, I'll add that if you feel self-conscious about the small but noticeable signs of aging, have lost significant weight, or would like to look less tired and more like the "you" that you remember, there are a plethora of cosmetic procedures that can help you regain your self-confidence. These reasons for plastic surgery mean that you just want to be a better version of yourself, not a different person, and that is what I want for each of my patients.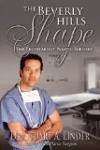 Plastic surgery can definitely improve your psychological well being; when you look and feel good, you have more reasons to feel positive. In this video, plastic surgeon Michael Niccole, MD, explains the benefits of a successful plastic surgery.
Continue Learning about Cosmetic Surgery