Duration of laser procedure depends on the type of laser method:
Fractionated laser: Ten to forty minutes (plus one hour of wearing a lidocaine numbing mask previous to the procedure).
Pigment laser: A few minutes to target the lesion or vessel and zap it.
IPL: Twenty to thirty minutes.
Radio frequency: This takes longer than most laser treatments - up to one hour, not including the topical anesthesia.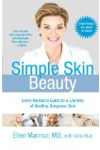 How long a cosmetic laser procedure takes depends on the type of issue and area of the skin being treated. Procedures such as laser tattoo removal can take one to two minutes, while advanced laser resurfacing of the face can take 30 minutes to an hour.
Continue Learning about Cosmetic Surgery