Hair transplantation surgery has been around for decades. Interestingly, it is losing its popularity -- virtually the only cosmetic surgical procedure to do so. Typically poor results are the most likely reason. Now we have seen what twenty-year-old hair transplants look like, with obvious scarring when the transplanted hair follicles follow their genetic destiny and fall out.

Although the first hair transplants were performed in 1822, they did not become popular until the 1950s. It was the New York dermatologist Norman Orentreich, M.D., who showed that transplanted hair retains its genetic destiny when moved. That is, if it is taken from an area that will never become bald, the hair will survive no matter where it is placed.

At birth, there are many hair follicles all over the body that remain small until the male hormone testosterone causes them to grow. The same stimulus that causes hair to grow on the face also causes it to fall out from the scalp. Typical male-pattern baldness results.

Back in the 1960s, plugs of hair were taken from the back of the scalp and planted into the bald areas. The result looked somewhat like a cornfield. By the 1980s, procedures used smaller plugs, called mini grafts, containing two to five hairs. Results were better, but still not great. When single hairs were transplanted into the scalp, the results were more natural.

Today most plastic surgeons use single hair follicles for the front hairline and fill in behind the hairline with mini grafts. Some use only single-hair grafts.

To decrease the bald area, scalp reductions (called scalp lifts) can be performed before grafting. Often several procedures are used to repeatedly remove bald skin, thereby making the bald area progressively smaller.

Older procedures that move large flaps of hair containing skin, or even microsurgical transplantation of hair, are becoming increasingly rare.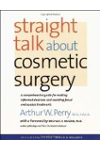 Continue Learning about Cosmetic Surgery