Lasers are single wavelengths of light that target a specific issue in the skin. For example, there are wavelengths that target pigment and are therefore excellent at clearing brown spots. Other wavelengths are highly absorbed by blood vessels and are used to clear redness or broken capillaries. Finally, there are wavelengths that are used to either resurface the skin or boost collagen, which reduce wrinkles. Other devices that emit radio frequency are very good at tightening the skin. Finally, doctors use devices that emit cold to freeze fat, but those therapies are still grouped with lasers because they are device technologies.
All these devices deliver heat to the skin by way of an energy source, through different variations of light or radio frequency. Lasers work with a monochromatic wavelength of light generated by liquid dye, crystals (like ruby or alexandrite), metal (a semiconductor like a diode), or gases (like CO2). IPL utilizes polychromatic light -- a spectrum of wavelengths instead of one pure beam. IPL is something of a jack-of-all-trades light source that can address several skin issues at once, while monochromatic laser systems can be more dependable at treating a specific problem (for instance, using the Nd:YAG for brown spots).

There are three parameters a dermatologist can adjust on most lasers. The first is the pulse duration, or how long the energy is delivered to the skin. The second is the energy setting, which is measured in joules, and the third is the spot size, which corresponds to the diameter of the light beam that's coming out.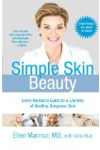 Continue Learning about Cosmetic Surgery