The main way that cosmetic dermatology makes people look younger is by reversing the signs of aging. Signs of aging include wrinkles, laxity, brown spots, red blotches, sun damage and poor skin texture. The treatments in cosmetic dermatology that reverse these signs of aging include injectables, which either fill lines or prevent the muscular contractions that cause creases; lasers to eliminate discolorations; and energy-based devices to build collagen and elastin to improve skin texture and tighten skin.
The ramifications of rejuvenation go deeper than the surface, in more ways than one. On a physical level, tools such as Botox, lasers, and dermal fillers can reliably and safely solve problems that have been bothering someone for years. Some procedures supply immediate gratification, such as zapping away brown spots or erasing lines, and some can provide long-term antiaging results by growing more collagen and invigorating the extracellular matrix. These procedures actually restore what is being lost with age, and they eliminate the bad stuff (wrinkles, sun damage, sagging) that comes fast and furious with each passing year, or sometimes it seems each month. The scientific breakthroughs in cosmetic dermatology are revolutionary, yet (in the hands of an artful physician) they produce subtle changes that allow a person to age naturally, and beautifully. On the inside, the way you look definitely plays into how you feel, and I firmly believe that doing something proactive to improve both is not vanity but empowerment.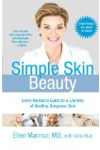 I tell my patients a cosmetic dermatologist approaches the face like a painting. First we look at the canvas itself and see what we need to do to clear the canvas. If we need to remove brown spots, redness or any other discolorations we use lasers, intense pulsed light or chemical peels. We will prescribe a skin care regimen to help you keep your skin clear after the treatments are performed and to protect it from any further damage. And once the canvas is clear we then address how the canvas is stretched or positioned over the bony structure of the face.

We can restore any volume you have lost with aging and soften lines and wrinkles using non-invasive treatments like dermal fillers and botox. This comprehensive approach to facial rejuvenation is what makes cosmetic dermatology unique.
Continue Learning about Cosmetic Surgery