Yes -- as long as a few caveats are adhered to. Combination procedures may be performed if time in the operating room is not excessively prolonged. The longer the case, potentially the longer your body may take to recover. It is important to be as healthy as possible before undergoing combination procedures. Also, it is helpful if multiple procedures are performed within one or two regions of the body (such as head and neck or breast and chest, etc.). Third, your plastic surgeon will advise you on which operations may be safely combined in terms of minimizing blood loss. Finally, depending upon whether your aesthetic goals are in alignment with your body's ability to undergo multiple procedures safely as well as to recover in a healthy way, it may be prudent to stage operations. In some cases, patience to proceed in a step-wise manner may be a better option.
In terms of facial procedures, depending upon the amount of time of the facial procedure in certain circumstances, face-lifts, brow lifts, and eyelid surgeries can be performed concurrently with breast augmentations, tummy tucks, or liposuction procedures.

There are many commonly performed noninvasive procedures that include injections of fillers, including Restylane, collagen, Radiesse, as well as injections of Botox into facial muscles. These can be performed with body sculpting procedures. Care should be taken when performing facial operations and laser treatments on tissue or skin that has already been dissected or stretched due to the increased risk of burning, skin necrosis, and blood-supply problems. A board-certified plastic surgeon will have the knowledge to keep you out of trouble with these specific procedures.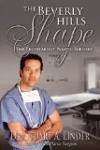 Continue Learning about Cosmetic Surgery