An "off label" cosmetic treatment means that while approved by the U.S. Food and Drug Administration (FDA) for a particular application, the treatment is being used for another indication. For example, Botox is FDA-approved for frown lines and crow's feet, but is used "off label" for forehead, lips and neck.
Dermatologist Dr. Heidi Waldorf explains what it means when a cosmetic treatment is used "off label." Watch Dr. Waldorf's video for tips and information on cosmetic dermatology and skin health.



The Food and Drug Administration (FDA) approves a medication for a specific use based on the studies done before approval. This specific use is called the "indication" for that medication. For example most studies done on facial fillers used the nasolabial folds (laugh lines) for their indication. In other words the studies proved that the filler was safe and effective for treating the nasolabial folds only. Of course dermatologists use these fillers in other areas of the face all the time. This is because once a medication is FDA approved for one indication the physician may use it off label if he/she thinks it is an appropriate use for the medication. In reality, much of the innovation in dermatology and medicine comes from off label use of FDA approved medications.
Using drugs or medical devices off label is common and considered legal and safe when a medical doctor does it. Botox is classified as a drug and has gone through all the trials that a pharmaceutical requires. FDA approval is based on scientific studies with exact hypotheses and conclusions. These trials must define the parameters and details regarding the safety of using a product in a very specific way. Botox is expressly approved "on label" for reducing frown lines between the eyebrows.

But dermatologists use it all the time elsewhere on the face - on crow's feet, under the eyes, all over the forehead, even on the neck. It's also used under the arms and on the palms of the hands to decrease sweating (and it works!). These are all "off-label" uses, meaning it's used for an indication that's not specifically FDA-approved.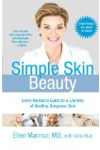 Continue Learning about Cosmetic Surgery