Except for microdermabrasion, they all hurt. Why? If a cosmetic procedure is supposed to induce collagen production and build the extracellular matrix, the skin will have to incur some kind of injury to the dermis, and that will necessitate some pain. Although this seems contradictory, lasers, light devices, peels, and even injectables all have to get down to the dermis and injure it to effect some kind of wound healing response that will make it stronger. For example, radiofrequency devices (such as Thermage) firm the skin by using heat to contract the tissue deep in the fat layer of the skin; that's got to hurt.
As for the pain itself, this is a new era of pain management for cosmetic surgery, and there are now wonderful technologies and anesthetics to make a patient more comfortable.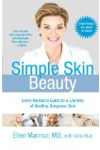 In general, cosmetic procedures vary between invasive and noninvasive. Noninvasive procedures can include injectables throughout the facial region. These usually present with minimal pain with local anesthetics normally administered as well. Larger procedures that are performed through IV sedation or even general anesthesia can present with moderate pain, including rhytidectomies or facelifts, rhinoplasty or nasal surgery, and body sculpting procedures including breast enhancement, breast lifting, breast reduction and abdominoplasty or body liposculpture.
Patients are given postoperative pain control medications including Vicodin ES or Tylenol with codeine post surgically in order to reduce some of this pain. Certain procedures such as abdominoplasty may be more painful with tightening of the internal muscle sheath, however, the pain level usually resolves quickly over 72 hours. Pain can be considered a sign of bleeding post surgically. For example, pain in the orbit may be associated with a hematoma or bleeding around the eye which can lead to blindness if not treated immediately. Pain in the breast with swelling may be associated with a hematoma or bleeding within the breast pocket.
These are situations which require emergent surgical intervention to prevent further damage to the tissue or undue hemorrhage which may lead to blood transfusions. In general, most cosmetic surgical procedures present with minimal to mild amounts of pain. Obviously, the larger the surgical procedure, the greater pain that will be associated with it.
I guess you could say "no pain, no gain." Most of the procedures we do in the office do hurt a little but few patients require more than a topical anesthetic. For some of the more intense laser procedures your dermatologist may use nerve blocks to make you more comfortable and a sedative. If you are anxious or nervous about the pain associated with a procedure you should discuss this with your dermatologist during your consultation.
Continue Learning about Cosmetic Surgery