If you are considering multiple plastic surgeries, there are some factors you will need to think about in advance. In this video, plastic surgeon Anthony Youn, MD, explains what to keep in mind, as well as some benefits of this surgical option.
The main factor you should consider when having multiple plastic surgery procedures is that you must be in good physical and mental health. Watch plastic surgeon Michael Niccole, MD, explain why overall good health is key for successful procedures.
Whenever you're considering having multiple plastic surgery procedures, several factors need to be taken into consideration. The first factor is the length of surgery time under general anesthesia. The second important consideration is the increased levels of complications or risks with combination procedures. Next, issues regarding the duration of time for your recovery is a very important factor as well.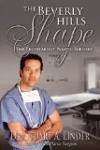 Continue Learning about Cosmetic Surgery