Are there alternative treatments for sagging jowls?
If you've got sagging jowls and a face lift isn't for you, certain over-the-counter products can help you look better, says dermatologist Dr. Howard Brooks. Find out what he recommends by watching this video.
Continue Learning about Cosmetic Surgery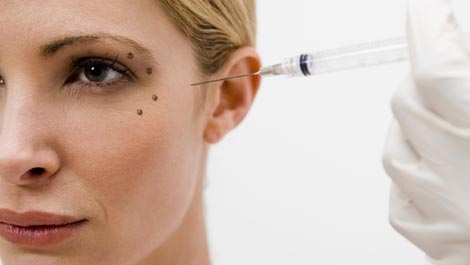 Most cosmetic surgery is done to enhance a persons features or correct disfigurement. With children, the most common procedure corrects a cleft lip or cleft palate. With adults, facelifts, removing baggy skin around the eyelids an...
d remodeling the nose are popular types of plastic surgery. Among women, liposuction and breast augmentation are popular. Growing numbers of men are joining women in opting to have facelifts, tummy tucks, hair transplants and other types of cosmetic surgery.
More