Copper peptide (glycyl-L-histidyl-L-lysine-Cu) is actually a protein growth factor that has been isolated from human plasma. It was shown to improve wound healing. It increases collagen formation better than tretinoin, melatonin, and vitamin C. The collagen stimulation is due to the complex molecule and not to the copper or the peptide alone. Copper peptide increases the growth of the cells that make collagen (fibroblasts) and causes them to make more growth factors. These in turn have enormous effects on the skin. Cells exposed to radiation therapy improve when exposed also to copper peptide.

Unfortunately, various cosmeceutical manufacturers may not have read this research carefully and have begun putting copper into their creams. Copper alone will not have any effect. It must be part of the peptide compound. The copper peptide evidence is compelling in test tubes; the big question is whether this large molecule can actually penetrate the skin and cause real change in actual humans.

Retinol has been added to some copper peptide products. This teaming with anti-aging drugs that are known to be effective hints that either the copper peptide alone may not be clinically effective or the vitamin A drug may enhance the copper peptide.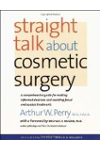 Copper peptides for collagen production and anti-aging can be found in skincare products like moisturizers, serums, masks, and some hair products. Watch as I explain how to find products with copper peptides in them.
Continue Learning about Cosmeceuticals