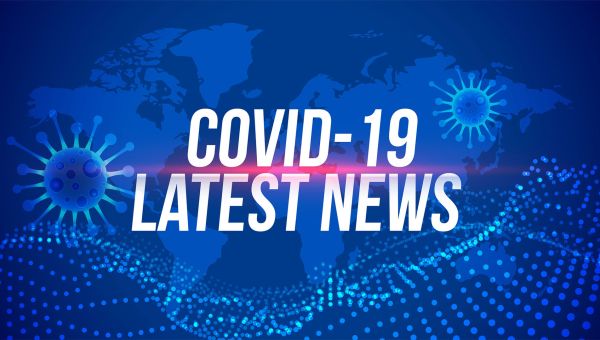 Learn what's happening now in the United States and around the world.
Updated on April 1, 2020 at 10:00am EST
What you need to know about the novel coronavirus right now:
COVID-19 Cases In US Top 200,000
The United States has over 200,000 confirmed cases of COVID-19—the most reported cases in the world. The grim milestone was reached on Wednesday afternoon, as cased worldwide climbed to over 900,000. The news comes after stay-at-home orders were issued in both Florida and Nevada.
White House predicts between 100,000 and 240,000 U.S. COVID-19 deaths
In a subdued press briefing Tuesday afternoon, the White House projected that up to 240,000 Americans could die of COVID-19 in the coming months, even with preventive measures.
"I want every American to be prepared for the hard days that lie ahead," President Trump said. "This is going to be one of the roughest two or three weeks we've ever had in our country. We're going to lose thousands of people," he added later.
Dr. Deborah Birx and Dr. Anthony Fauci, members of the White House coronavirus task force, emphasized that Americans should stick closely to social distancing guidelines—and that those measures were making a difference by helping to stem the spread of the disease.
"We cannot be discouraged by that because the mitigation is actually working and will work," said Dr. Fauci.
"This is the thing that we need to anticipate, but that doesn't mean that that's what we're going to accept," he later told reporters of the potential death toll. "We want to do much, much better than that."
CDC: People with these illnesses at higher risk for novel coronavirus
People with pre-existing conditions like diabetes, cardiovascular disease and chronic lung disease seem to have greater chances for becoming severely ill with COVID-19 compared to people who don't have these diseases, the Centers for Disease Control and Prevention reported Tuesday. Those with a chronic illness are more likely to need hospitalization, to be admitted to the intensive care unit (ICU) and to die of COVID-19, according to the data.
While the findings are in line with reports from China and Italy, the CDC noted that it's still early—the numbers are preliminary and incomplete, and the novel coronavirus situation is rapidly changing.
The agency also reinforced the importance of preventive measures such as handwashing and social distancing, and advised people with medical conditions to have "at least a 30-day supply of medication, a 2-week supply of food and other necessities, and knowledge of COVID-19 symptoms."
Rent is due for millions of Americans today
In the midst of stock market turmoil and an unprecedented spike in unemployment caused by COVID-19, a new financial challenge presents itself today for more than 43 million American households: The rent is due.
As tenants hit hard by a faltering economy scramble to put their monthly payment together, the government has taken steps to ease the burden. Last week, President Trump signed the $2 trillion relief package into law, which includes payments for individuals and families. At least 34 states have moratoriums on evictions, as well, according to USA Today, and the federal government halted evictions for 120 days on "federally subsidized housing or from a property with a federally backed mortgage loan." In some cases, individual landlords have been understanding of their tenants' situation, and have postponed or forgiven rent for April.
Still, many renters are up in the air, and 12 states, including Georgia and Ohio, haven't taken action to stop evictions. Meanwhile, landlords, many of whom are independent owners, face financial struggles, as well.
"It all feels like a bad dream," New York renter Vanessa Karim told Reuters in an interview. "Every day I'm like, 'Is this really happening?' I'm trying not to stress out."