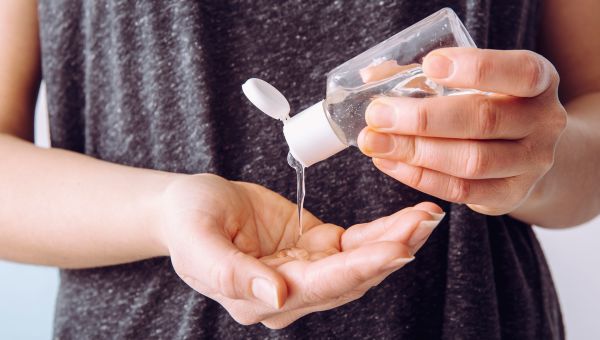 More than 115 products have been recalled after testing positive for wood alcohol, or methanol.
Updated on August 6, 2020 at 3:30pm EST.
Between May and June 2020, 15 cases of methanol poisoning in Arizona and New Mexico linked to the swallowing of alcohol-based hand sanitizers were reported to the Centers for Disease Control and Prevention (CDC). Four people died and three others lost vision, according to the CDC.
These reported cases follow warnings from the U.S. Food and Drug Administration (FDA) about potentially dangerous hand sanitizers. Products containing toxic ingredients are making their way onto store shelves as demand for hand sanitizers continues to outstrip supply in many areas.
The FDA has now recalled at least 115 brands of hand sanitizer across the United States that contain methanol, or wood alcohol—a substance used to make fuel and antifreeze.
The agency cautions that methanol is not an acceptable active ingredient for use in hand sanitizer products. It can be harmful if absorbed through the skin or even deadly if it's ingested.
"Unfortunately, there are some companies taking advantage of the increased usage of hand sanitizer during the coronavirus pandemic and putting lives at risk by selling products with dangerous and unacceptable ingredients. Consumers and health care providers should not use methanol-containing hand sanitizers," FDA Commissioner Stephen Hahn, MD, said in a July 2 statement.
Hand sanitizers are regulated by the FDA as over-the-counter drugs. The agency quality-tests these products, including those that are imported from other countries.
The FDA has identified a growing number of hand sanitizers that test positive for methanol—even though their labels indicate that they contain ethyl alcohol, or ethanol, a less toxic form of alcohol.
Among the recalled hand sanitizers:
Blumen products
Klar and Danver Instant Hand Sanitizer (labeled with Greenbrier International)
Modesa Instant Hand Sanitizer Moisturizers and Vitamin E
A complete list of the recalled products can be found here.
The FDA advises consumers to stop using these products immediately and discard the bottle as hazardous waste. Do not pour them down the drain or mix them with other liquids.
Why methanol is risky
Exposure to methanol, or methanol poisoning, can lead to a range of symptoms, including:
Nausea or vomiting
Headache
Blurred vision
More extreme cases where people ingest methanol can result in permanent blindness, seizures, coma or death. Young children who accidently consume these products by mouth and teens who drink these sanitizers as an alcohol substitute are at highest risk for these potentially fatal complications, the FDA warns.
Anyone exposed to hand sanitizer containing methanol, or is experiencing symptoms of methanol exposure, should seek immediate medical attention.
How to keep your hands clean
One of the best ways to curb the spread of COVID-19 is to wash your hands well and often for at least 20 seconds with soap and water. This is particularly important after going to the bathroom, eating, coughing, sneezing or blowing your nose.
If you don't have immediate access to soap and water, the Centers for Disease Control and Prevention (CDC) recommends using an alcohol-based hand sanitizer that contains at least 60 percent ethanol or ethyl alcohol.
Apply the product to your hands and rub them together until all surfaces have been covered and your hands feel dry. This should take about 20 seconds.
Do not use hand sanitizer if your hands are visibly dirty or greasy, the CDC notes. If you've been outside gardening, cooking or playing, for example, wash your hands with soap and water.
Sources:
U.S. Food and Drug Administration. "Coronavirus (COVID-19) Update: FDA Takes Action to Warn, Protect Consumers from Dangerous Alcohol-Based Hand Sanitizers Containing Methanol."
U.S. Food and Drug Administration. "Safely Using Hand Sanitizer."
U.S. Food and Drug Administration. "FDA Updates on Hand Sanitizers with Methanol."
Centers for Disease Control and Prevention. "Handwashing and Hand Sanitizer Use at Home, at Play, and Out and About."