Why does a callus form?
A callus can develop on any area of skin that is repeatedly exposed to friction or pressure. As a reaction to this constant contact, layers of dead skin form to protect and cushion the vulnerable spot. Runners and dancers often get calluses on their heels or the balls of their feet (and wearing uncomfortable or too-tight shoes causes them too, as most women know). Weight lifters, tennis players, and construction workers form this tough skin on their palms. I have one on the inside of my thumb from playing squash. A callus can even show up on the outside of the ankle if a person always sits with that foot crossed over the other knee and tends to move the foot back and forth nervously.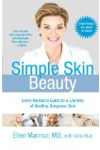 Continue Learning about Corns, Calluses & Bunions
Our hands and feet take a lot of abuse. We don't wear gloves for yard work; shoes don't fit well. The irritation causes skin to harden, or get flaky and dry - resulting in painful corns, calluses, and bunions. Over-the-counter pro...
ducts can help. If you have diabetes, don't ever ignore any signs of these irritations - as they can develop into very serious conditions. An infection or ulcer needs medical treatment.
More