You can treat a callus using a licorice stick! In this video, women's health expert Dr. Donnica Moore explains how this candy can used to remove calluses.
Moisturize the callused area twice a day with a thick cream containing either urea (Carmol lotion) or lactic acid (AmLactin or Lac-Hydrin), both of which have exfoliating and humectant properties. This will help to thin and soften the skin buildup, making it easier to exfoliate the top layers with a pumice stone. If you use an abrasive tool, such as pumice, to slough off the callus, be gentle.
Aggressive scrubbing can worsen the situation - remember why the callus formed in the first place (friction and pressure).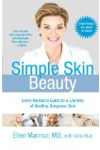 Continue Learning about Corns, Calluses & Bunions