Most bunion procedures involve removing the bony bump on the inside of the big toe. Sometimes, the doctor will also cut or remove other segments of the big toe's metatarsal bone in order to realign the metatarsal-phalangeal joint and decrease the angle of the big toe relative to the second toe. This makes for a more involved procedure—which is not without risk—but it also reduces the chances of recurrence.

Occasionally people think a bunion has come back when the big toe has only drifted slightly toward the second one. Age, weight gain, arthritis, and other factors can loosen up the capsule that normally holds the metatarsal-phalangeal joint in place.

I recommend having surgery again for bunions only if the patient is having a significant amount of pain and discomfort in the foot during everyday activities. A second operation can help correct any laxity problems of the metatarsal-phalangeal joint and capsule, and, if necessary, fix the joint's alignment.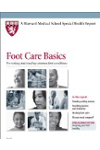 Continue Learning about Corns, Calluses & Bunions