To manage your chronic obstructive pulmonary disease (COPD) on a daily basis, your doctor may prescribe inhalers and medications to use daily to prevent an attack, depending on the severity of your COPD. Stop exposure to smoke or pollutants that can cause difficulty in breathing or cause an attack. Also, exercise to help your body make better use of oxygen.
If you have chronic obstructive pulmonary disease (COPD), a few simple steps can help you manage your symptoms and slow damage to your lungs. Quit smoking and avoid secondhand smoke that can exacerbate lung damage. Control your breathing and keep your airways clear of mucus. Regular exercise and a healthy diet will help you maintain an ideal weight and improve the strength and endurance of your lungs. Regular doctor visits to monitor your lung function will help you stay in control of your COPD.
Continue Learning about COPD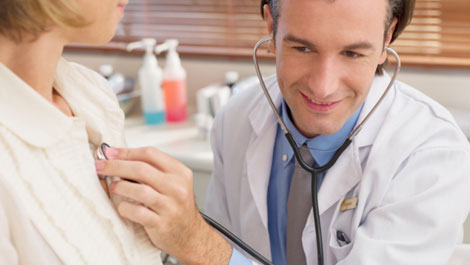 Chronic Obstructive Pulmonary Disease (COPD) is a progressive disease that makes it difficult to breathe. Direct or indirect tobacco smoking are the primary causes of COPD COPD is a leading cause of death in the US. Pollutants can ...
can also cause COPD, including fumes in an industrial workplace. COPD, as it's name indicates is an obstruction in the air passageways.
More