Vegetables, legumes and whole grains should be the focus of a successful meal. Be adventurous and try new vegetables every week such as: zucchini, squash, mushrooms, cabbage etc. There are an array of whole grains for you to try besides whole wheat and oats that include quinoa, wild rice, buckwheat and barley. Use lean cuts of meats and opt for baking, broiling and grilling instead of frying your meats.
A successful meal can be prepared keeping in mind a certain things:
Create volume: To help you feel full, fill up on non-starchy vegetables. These are considered "free" since they are high in fiber and very low in calories. Avoid large amounts or big portions of root vegetables, such as potatoes, parsnips, and squash, since these contain more starch and more calories.
Go for low-glycemic index foods: Choose fruit and starches that will not cause your blood sugar level to spike, and will take longer to digest and be absorbed in the bloodstream. These low glycemic index foods will give your body better blood sugar control and sustained energy.
Aim for balance: When creating a balanced meal, include three or four food groups.
Lower the fat
When cooking, try baking, broiling, grilling, poaching, roasting, sauteing with little oil, steaming, and stir-frying.
Use nonstick cookware and use nonstick cooking sprays instead of butter, margarine, or oil to prepare foods with less or no fat.
Skip gravy and rich sauces and enhance the flavor of foods by cooking with broth, stock, lemon juice, onions, and seasonings like garlic, ginger, cumin, spice blends, and herbs.
Trim away any fat on meat and go skinless with poultry before cooking.
Reduce portion sizes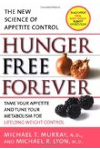 Continue Learning about Cooking & Health