Do you know that you can substitute at least half the fat in your baking recipes with lower-fat yogurt, sour cream, or puréed cooked or soft fruit, such as applesauce, bananas, dates or carrots? Try it! You can also substitute cocoa for chocolate in your recipes to get less fat and cholesterol. One ounce of chocolate can be replaced with 1 1/2 tablespoons of cocoa plus 2 tablespoons of sugar and 2 teaspoons of vegetable oil. Heat until the sugar melts and the mixture is smooth.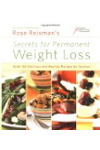 You can replace high-fat items with low or nonfat items in recipes. This may cause baked goods, such as cakes, to be drier than when you use higher-fat ingredients. They also may look different than usual. You may need to use non-fat cooking spray on pans to prevent food from sticking. You also may need to change the amount of other ingredients (such as water) in the recipe. Try the following:
Use low-fat or "light" margarine instead of margarine or shortening.
Use lean, ground turkey breast or chicken, or lean, ground beef (less than five-percent fat) instead of hamburger.
Add one teaspoon (tsp) of canola oil to eight ounces of skim milk instead of using cream or half and half.
Use grated zucchini, carrots or apples in breads instead of coconut.
Use blenderized, low-fat cottage cheese, plain tofu or low-fat ricotta cheese instead of cream cheese.
Add two tablespoons (tbsp) of nonfat powdered milk to eight ounces of skim milk instead of using evaporated canned milk.
Use one egg white and one teaspoon of canola oil, or use one-fourth of a cup (two ounces) of fat-free liquid egg substitute instead of a whole egg.
Replace half of the oil with apple sauce when baking. Use three tablespoons of cocoa powder and one tablespoon of canola oil instead of one ounce square of baking chocolate.
Continue Learning about Cooking & Health