While cooking remember:
You may be used to fried foods but there are other, sometimes healthier, ways to cook including: roasting, steaming, poaching, baking, braising and broiling.
Try baking apple slices as a healthy alternative to potato chips.
If you're 'cooking' food in the microwave, chances are you're eating unhealthy packaged foods. If you must microwave, consider soy chicken patties, veggie burgers or steamer vegetables and brown rice.
A great way to add flavor to your food is to use herbs and spices in place of butter and oil. Chicken and vegetable broth are a great substitute for oils in stir frys. Also, marinate your meats early in the morning so they are full of flavor at night.
Here are some tips for healthier cooking:
The method matters. Avoiding frying anything. Anything that you can cook in water (i.e. boiling) is going to save you calories that you might have to use with oil or butter to add moisture. If you are cooking something in oil, purchase a spray bottle that you can fill with your own oil and spray the pan. This allows you to use much less oil than you would if you poured.
Avoid creamy sauces. Creamy sauces are higher in fat and calories. However, non-creamy sauces like barbecue sauce can be higher in sugar. Look for low calorie liquids to marinate your meat with like balsamic vinegar.
Have fun with seasonings. Don't let that huge seasoning rack you purchased sit there and look pretty in your kitchen. Use it! This is the best way to flavor foods without adding calories.
Don't cook your vegetables in fat. Sautee vegetables with a minimal amount of olive oil. Aim for one non-starchy vegetable at least at dinner.
Keep your sides simple. You don't need to make broccoli rice casserole loaded with cheese. Have a simple side of brown rice (seasoned how you like) or roasted potatoes.
Here are some potentially lower calorie cooking techniques to start using:
Boil: to heat a liquid until bubbles break the surface. Boiling is a common way to cook foods such as pasta, sauces, and vegetables.
Bake: to cook food in an oven. To ensure an accurate cooking temperature, use an oven thermometer. Foods that are commonly baked include seafood, meats and casseroles, vegetables, and baked goods.
Broil: to cook food directly under or above a very hot heat source (about 500 degrees Fahrenheit). Food can be broiled in an oven, directly under the gas or electric heat source, or on a barbecue grill (known as "charbroiling") directly over charcoal or gas heat. Foods that are typically broiled include meats, poultry, and seafood.
Grill: to cook directly over a heat source on metal racks or rods or on a special grill pan. Meats, poultry, seafood, vegetables, and even some fruits grill beautifully.
Sauté or stir-fry: to cook food quickly (for just a few minutes), in a small amount of fat, in a sauté pan or wok over direct heat. Foods that are commonly sautéed or stir-fried include meats, poultry, and vegetables.
Simmer: to cook food gently in liquid at a temperature that is just below the boiling point so that tiny bubbles just begin to break the surface. Foods are typically brought to boil over high heat, and then the heat is reduced to simmer with a lid on the pan/pot to finish the cooking. Foods that are commonly simmered are sauces, rice and some other grains, and dried beans.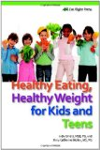 There are many healthy cooking options! Examples include: grilling, broiling, stir-frying, steaming and baking. Also focus on adding flavor to foods with spices instead of fat (oils or butter) or salt. A quick tip is to refresh your spice cabinet and consider picking up a few fresh herb plants like: basil, oregano and mint.
Continue Learning about Cooking & Health