Frankly, there can be a health benefit to any liquid cooking oil. But the oils that are generally considered to be the healthiest are those that are lowest in saturated fats—since that's the type of fat that is most associated with clogging arteries. Oils that are low in saturated fat, which are considered good all-purpose cooking oils, include canola and grapeseed oil. Avocado oil is not as common, but a definite must try.

A couple other healthful oils to consider using regularly are extra-virgin olive oil and flaxseed oil. Use extra-virgin olive oil for short-term medium or low-heat cooking—or at the table. And only use flaxseed oil when no heat is involved, like for salad dressings. Olive oil is rich in monounsaturated fat—the good kind. And flaxseed oil is rich in omega-3 fat—the type that's associated with good cardiovascular health.
The healthiest oils for foods and cooking are those that contain monounsaturated and polyunsaturated fat and are low in saturated fat. Oils that are good sources of monounsaturated fat are olive, canola, peanut, almond, and avocado oil. Almond and avocado oil have high smoke points so they can be used for high heat cooking while olive, canola, and peanut oil have lower smoke points so they are great for baking, sautéing, and stir-frying. Oils that are good sources of polyunsaturated fats are soybean, sunflower, safflower, grapeseed, walnut, and flaxseed oil. Canola, walnut and flaxseed oil have the added benefit of being sources of omega-3s. Flaxseed oil has a very low smoke point and should not be used in cooking, only as an addition to foods. You can also try substituting apple sauce, prune puree or bean paste (yes!) for half the amount of butter in baked goods.
All oils are pure fat and just one table spoon of any oil has 13.6 grams of fat and 120 calories. Here are a few oils that are more useful than others in light and healthy cooking.
Canola Oil: Low in saturated fats and rich in monounsaturated fats.
Extra Virgin Olive Oil: Along with canola oil, olive oil should be one of your primary cooking oils.
Macadamia Nut Oil: This oil has a delicious, light macadamia nut flavors
Sesame Oil: Sesame oil has a rich, nutty flavor that enhances the flavors of many
Coconut Oil: Recent studies have shown that coconut oil helps our body metabolize cholesterol faster. This results in lower overall cholesterol levels.
The best oils to cook with in baking recipes, stir-fries, and sautes are monounsaturated oils and coconut oil. While olive oil and canola oil are by far the most popular monounsaturated oils, macadamia nut and coconut oils are superior to cook with because of their lower level of polyunsaturated oil: 1 percent for coconut, and 3 percent for macadamia nut oil versus 8 percent for olive and 30 percent for canola. Because of their higher mono- and polyunsaturated contents, olive oil and canola oil can form lipid peroxides (rancid by-products created through oxidation) at relatively low cooking temperatures, while coconut and macadamia nut oils are stable at much higher temperatures, in fact, more than twice as stable as olive oil and four times as stable as canola.

In addition, macadamia nut oil, like olive oil, is very high in natural antioxidants. In fact, it contains more than 4.5 times the amount of vitamin E as olive oil. Even more stable for cooking than monounsaturated fats are the saturated fats from coconut oil. The saturated fats from coconut oil are different from the ones found in animal products because they are shorter in length. Coconut oil contains what are referred to as short- and medium-chain triglycerides, while the saturated fats in animal products are long-chain triglycerides. Being shorter in length, short- and medium-chain triglycerides are processed by the body differently and are preferentially sent to the liver to be burned as energy. In fact, these fats have actually been shown to promote weight loss by increasing the burning of calories (thermogenesis); some research suggests that they lower cholesterol as well.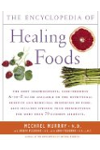 More About this Book
Encyclopedia of Healing Foods
From the bestselling authors of The Encyclopedia of Natural Medicine, the most comprehensive and practical guide available to the nutritional benefits and medicinal properties of virtually everything...
The best oil to have in your home is extra-virgin olive oil or organic (or cold-press) canola oil.
For cooking, you can also use sesame or peanut oil. That's because their smoking point -- that is, the temperature at which the fat burns -- is very high. Cook beyond it and you'll end up with a burned, charcoal flavor. Once heated, the oils can become rancid and also can generate toxic chemicals, so you lose the major benefit of eating these usually healthy foods. Also, it's best to cook the food, rather than the oil. So don't heat the oil directly in the pan; instead, roll your food in the oil first and then heat the food so the oil doesn't become overheated.
Here are some smoke points for some commonly used healthy oils:
Unrefined canola oil: 225 degrees
Unrefined sunflower oil: 225 degrees
Extra-virgin olive oil: 320 degrees
Virgin olive oil: 420 degrees
Sesame oil: 410 degrees
Grapeseed oil: 420 degrees
Refined peanut oil: 450 degrees
Semirefined sesame oil: 450 degrees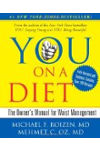 Continue Learning about Cooking & Health