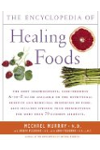 You can serve cantaloupes in the following ways:
Cantaloupe bowls: Half and seed cantaloupe, sprinkle inside with lime juice, and add your favorite sorbet, cottage cheese, or yogurt.
Serve cantaloupe in fruit salads. Its flavor combines well with virtually any other fruit, including berries, oranges, pineapple, bananas, and kiwifruit.
For an appetizer or salad to complement a spring or summer meal, toss chunks of cantaloupe with lemon and watercress, or, for a Mexican flair, try lime, cilantro, and sliced jicama.