Portable and nutritious, bananas can be enjoyed in many ways.
Carry bananas in your purse or bag for a quick snack.
Blend bananas, ice, and almond, soy or regular milk for a frothy smoothie.
Make a healthy dessert of frozen bananas dipped in dark chocolate.
Smear a tablespoon of peanut butter onto a small banana for a protein and carbohydrate rich snack.
Add pureed bananas to muffin and quickbread mixes for extra flavor, moisture and nutrients.
Top oatmeal with banana slices and walnuts.
You can serve bananas in the following ways:
Pure frozen bananas in a food processor to make a delicious frothy iced dessert.
Blend bananas and papayas together with a little apple juice, and use as a topping for plain yogurt.
For a healthy twist on a campfire favorite, cut unpeeled bananas lengthwise midway through the flesh. Spread fruit open and place peanut butter and chopped figs in the opening, wrap tightly in aluminum foil, and grill on the barbecue.
Add chopped bananas, walnuts, and maple syrup to oatmeal or porridge.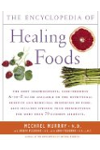 More About this Book
Encyclopedia of Healing Foods
From the bestselling authors of The Encyclopedia of Natural Medicine, the most comprehensive and practical guide available to the nutritional benefits and medicinal properties of virtually everything...
Continue Learning about Cooking & Health