A microwave heats your food by using electromagnetic energy to create molecular friction, which both heats your food and changes its molecular shape. This means it actually changes the nature of the food and has a strong tendency to overcook it. As you've probably experienced, microwaves heat the food from the inside out, the reverse of how a stove, oven, grill, or fire would cook it. Several studies have shown that microwaved food loses a significantly higher proportion of antioxidants and vitamins, and its proteins can be negatively affected. This happens even if you're just heating up a dish that was previously cooked.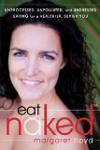 The simple answer: yes. Often you'll be retaining more of the nutrients in foods when prepared in the microwave rather than when boiled or even steamed, for instance.

I personally (and professional) enjoy using the microwave oven due to its significant energy efficiency over a conventional oven -- which ultimately has a beneficial impact on the environment. Though minor questions about safety exist and research is ongoing, here's the bottom line: There is no significant scientific or health research to suggest avoiding the use of the microwave oven.
Continue Learning about Cooking & Health