One reason meal plans fall apart is because real life crowds the time you needed to prepare those meals we want to eat. Take some time on the weekend, when you have a few extra minutes, to prep some of the meals and snacks for the week.

For example, you could buy 3-5 lbs. of chicken breasts at a time -- a far greater quantity than one would need for one meal, but which saves you multiple trips to the grocery store. Marinate, season and bake or grill the lot. After they cool, slice and bag them, 4-8 oz. per freezer baggy.

Now you have portioned cooked chicken ready to go. For what, you ask? Chicken soup, chicken tacos, chicken enchiladas, a broccoli and mushroom chicken bake, chicken chili, chicken salad with avocado, chicken fajitas…you get the idea. Even the slightest bit of food preparation can put you ahead of the cooking curve. So, if or when that unexpected glitch in the schedule occurs at meal time, you will be pleased that you worked ahead.
One of the best ways to make the fullest use of the time you spend in the kitchen -- and thus to reduce the time you need to spend prepping your food -- is to make lots of something that can be used throughout the week. Here are some examples:

Rice. If you're making a pot of rice, make a really big pot, more than you need for one meal. That way, you can use it in other ways throughout the week.

Dressings and sauces. Make two or three different dressings or sauces once, and use them in various ways throughout the week. This is an important part of eating healthy because so many of the ingredients we want to avoid, like poor-quality fats, unnecessary extra sugars, and excessive sodium tend to find their way into commercial dressings and sauces. Making your own is the best way to ensure you're only getting the good stuff.

Meat. Make extra meat for dinner and use it sliced, cold on a salad, or in a wrap with some veggies the next day for lunch. Sandwich and deli meats often are loaded with sodium, nitrates, and other preservatives best left out of our lunches. And really, some sliced flat-iron steak from last night's dinner over a salad is so much more delicious than salty sandwich meat.

Even better, bring back the Sunday night roast dinners. My grandmother used to do this every Sunday night. We'd have a big family dinner with a roast, lots of veggies, and a homemade pie for dessert. Yum! What I didn't realize until later was how strategic this was. She put lots of effort into one big meal on the weekend, when there was time to do so. She brought the whole family together every week to share in this ritual. And, she had leftovers she could use for the next few days for sandwiches, salads, and all sorts of creative things she came up with. Voila! Her work in the kitchen was greatly reduced for the rest of the week.

More about leftovers. When you've got leftovers in the fridge, don't feel limited to an exact repeat of last night's dinner. Use elements of it in different ways. For example, you might have a quinoa salad as a side at dinner. The next day, you can put the leftovers of that salad along with some fresh lettuce and additional veggies into a wrap for lunch. I've been known to take veggies from last night's dinner and turn them into breakfast by poaching a couple of eggs and putting them on top.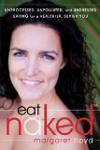 You'll find that a little prep work goes a long way during your workweek. For example, cook a larger batch of hot cereal tomorrow so that you can just heat some up for breakfast during the week. Pre-pack your workweek snack items into portion-sized containers. Clean and cut vegetables, fruits, and herbs so they're easy to throw into salads and add to soups and such. Personally, I love to throw cilantro into everything. You'll find that the simple addition of fresh herbs can turn even the most basic dish into a savory delight. Plus, once you chop your herbs, you can store them in airtight containers so they're ready to use when you need them. Check online for produce storage discs that neutralize ethylene gas so your produce lasts much longer. The discs last up to three months and are very affordable. Saving time helps keep you focused and motivated!

Be more of a meal assembler. That means you cook one or two days a week and then on the remaining days, you simply assemble meals. What I mean by this is use the basics you cooked once or twice during the week -- like beans, rice, root vegetables, and lean meats -- to create new meals on the other days. If you make these in larger batches, you'll be amazed how well they extend -- and mix with other foods for new creations -- over the course of a week. Plus, it's easy to be inventive with simple ingredients. Just think, chicken plus beans and rice equals burritos. Root vegetables pureed in a blender with tomatoes equals pasta sauce. Lentils plus tomatoes and vegetables equals a satisfying Middle Eastern salad. So often, the flavor profile just comes down to some added herbs, a salsa, or some simple spices.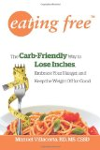 Preparing meals does not need to take a lot of your time. The first step is to plan ahead. Pick one weekend day to plan your menus for the week and then make your shopping list from your week of planned menus. Plan a couple of menu items that you can cook once and serve twice. On your shopping list make sure to include some pre-prepared foods like precut vegetables or bagged salads. You will also find cut fruit, prepped potatoes ready to bake and cut squash to help save you time with meal preparation. Frozen vegetables are also a quick to fix item for your meal as well as cooked chicken or a rotisserie chicken.
One of the easiest ways to save time preparing meals is to purchase plenty of frozen veggies that can be microwaved in the bag. You won't spend any time consuming slicing or dicing, and the nutrition is as good as fresh veggies.

For whole grains, buy whole grain couscous or quick cook brown rice. Both of these take less than 10 minutes to cook and require no preparation. As for a quick protein source, a boneless, skinless chicken breast also doesn't need any preparation. Just top it with a tad of your favorite BBQ sauce and grill or pan fry.
Few people have tons of extra time for cooking. In this video, "Hungry Girl" author Lisa Lillien reveals the staples to keep on hand so you can always whip up fast, flavorful meals.
Being organized can help maximize your use of both time and energy. For starters, try to plan what you're going to make ahead of time, especially when you're preparing meals for a large group of people. Though it's not always possible, start thinking about the next week's meals on Saturday or Sunday. Begin by making a smart shopping list -- that means taking a brief inventory of what you've already got. Then break the list into two categories: what you're going to eat in the next few days and what you need in the long run.

Continue Learning about Cooking & Health