Takeout and prepackaged foods may be quick and easy, but they are also expensive and unhealthy. So get cooking! Prepping produce does not have to be a lot of work, especially nowadays when there are precut vegetables, bagged lettuce, and minced garlic. Start with preprepped conveniences and work your way to fully prepping from scratch. Try letting tools and time do the work for you. Invest in a pressure cooker or a slow cooker to eliminate time standing over the stove. Make big portions and double batches of soups, stews, lasagnas, or enchiladas. Freeze some in single-sized portions for an easy meal.
Take this quick food prep quiz to know if you balance good taste and good nutrition in your meals. When you are preparing meals, do you:
Trim visible fat from meat and poultry?
Cook vegetables until they are just tender or still crisp?
Use whole-grain products in recipes?
Sometimes use herbs and spices for flavor instead of salt?
Use cooking methods that limit the amount of added fat?
Plan for meals that combine a variety of colors, tastes and food groups?
Keep the skins on fruits and vegetables?
Use lower fat varieties of yogurt, broth, ground meat and cheese?
If you answered "yes" to all of these questions, you are doing a good job of balancing taste and nutrition in your meals.
If you answered "no" to some or all of the questions, consider making these changes in your kitchen that will help your family eat more nutritious and healthy meals.
Being a meal assembler means that you cook one or two days a week and then on the remaining days, you simply assemble meals. What I mean by this is use the basics you cooked once or twice during the week -- like beans, rice, root vegetables, and lean meats -- to create new meals on the other days. If you make these in larger batches, you'll be amazed how well they extend -- and mix with other foods for new creations -- over the course of a week. Plus, it's easy to be inventive with simple ingredients. Just think, chicken plus beans and rice equals burritos. Root vegetables pureed in a blender with tomatoes equals pasta sauce. Lentils plus tomatoes and vegetables equals a satisfying Middle Eastern salad. So often, the flavor profile just comes down to some added herbs, a salsa, or some simple spices.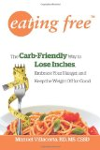 Using the new MyPlate visual as a guideline will ensure your family gets a well-balanced meal. MyPlate includes foods from each of the five food groups: fruits, vegetables, lean-protein, whole grains, and low-fat dairy. Fill half your plate with produce (fruits and vegetables), one quarter with lean protein foods and one quarter with whole grain food choices. Reducing the amount of unhealthy ingredients will make a better meal too. This includes foods that are high in fat, sodium, and added sugar.
Being prepared is the best way to ensure dieting success. Try cooking healthy recipes in bulk so that eating a healthy meal can be as easy as pulling a container out of the refrigerator. Homemade soups and grilled chicken with brown rice and broccoli are easy to prepare and can last you the week!
This content originally appeared on
doctoroz.com
Continue Learning about Cooking & Health