There are lots of little tricks to make pizza healthier; one is swapping the traditional crust for a Portobello mushroom cap. In this video, fitness expert Jorge Cruise shares a tasty, healthy swap that makes eating pizza a guilt-free experience.
If you love pizza -- and who doesn't? -- you can enjoy it without wrecking your diet. In this video, registered dietician Frances Largeman-Roth explains some easy keys to keeping a pizza dinner as healthy as possible.
To keep the calories down, you can make your own pizza and modify the ingredients that are usually higher in fat such as using a low fat cheese, adding many vegetables to top the pizza, and if using meat on your pizza, choose lean meats. If you are cooking a homemade pizza, you can reduce the calories by replacing the pizza crust with large portabella mushrooms. Use the mushroom as the crust, fill it with tomato sauce, fat reduced shredded cheese, and chopped vegetables. Serve with a vegetable salad and you will keep your calories lower than eating a deep dish store bought pizza.
If you count pizza as its own food group, watch out. Cheese and pizza are the top two sources of artery-clogging saturated fat in the American diet. One slice of extra-cheesy pizza can contain as much as two-thirds of your daily saturated fat limit.

Nutrition expert Bonnie Taub-Dix, MA, RD, CDN, author of Read It Before You Eat It, offers these tips to lighten up your pizza: Top it with veggies instead of pepperoni and sausage. While you're at it, say "no" to breadsticks and "yes" to a side salad, and you're on the way to preventing heart disease.
For the healthiest pizza, order a thin crust (whole grain, if available), scale back the cheese and meat, and pile on the veggies. Salad is a light and healthy side when served with just a splash of oil and vinegar dressing. When ordering pasta, stick with marinara (tomato) sauce and see whether you can substitute whole wheat noodles to add some hunger-filling fiber.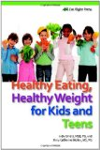 Continue Learning about Cooking & Health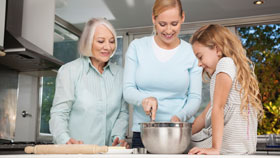 Most Americans don't prepare meals from scratch, and many eat out frequently. Reconnecting with food by cooking it can improve not only taste but health. How you cook can make a difference not only to taste, but nutrition. Boiling ...
broccoli or cabbage can destroy antioxidants. Microwaving or cooking on a griddle can preserve them. Stir-frying can be a good, quick way to prepare food too. Frozen and fresh vegetables have similar nutrient levels (not always similar taste). Canned foods do not. Some foods require adequate cooking time to ensure safety. If you think you don't have time to cook, a little planning can go a long way. Veggies may be pre-cut when time permits, and beans or pasta can be prepared in advance without loss of flavor or nutritional value. Many recipes may be modified to lower fat or sugar variations.
More