What are the health benefits of cumin?
Cumin can help make dairy foods easier to digest, says homeopathic doctor and holistic nutritionist Sunita Mohan. To learn three different ways to get a cumin boost, watch this video.
Cumin seeds have traditionally been noted to be of benefit to the digestive system, and scientific research is beginning to bear out cumin's age-old reputation. Research in animals has indicated that cumin may stimulate the secretion of pancreatic enzymes, important factors in proper digestion and nutrient assimilation. As with other carminative spices, cumin's digestive stimulating effects are due to its content of volatile oils.

Cumin seeds may also have anti-cancer properties. In one study, cumin was shown to protect laboratory animals from developing stomach or liver tumors. This cancer-protective effect may be due to cumin's potent free-radical scavenging abilities, as well as its ability to enhance the liver's detoxification enzymes.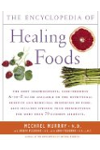 More About this Book
Encyclopedia of Healing Foods
From the bestselling authors of The Encyclopedia of Natural Medicine, the most comprehensive and practical guide available to the nutritional benefits and medicinal properties of virtually everything...
Continue Learning about Cooking & Health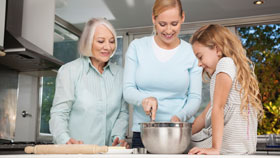 Most Americans don't prepare meals from scratch, and many eat out frequently. Reconnecting with food by cooking it can improve not only taste but health. How you cook can make a difference not only to taste, but nutrition. Boiling ...
broccoli or cabbage can destroy antioxidants. Microwaving or cooking on a griddle can preserve them. Stir-frying can be a good, quick way to prepare food too. Frozen and fresh vegetables have similar nutrient levels (not always similar taste). Canned foods do not. Some foods require adequate cooking time to ensure safety. If you think you don't have time to cook, a little planning can go a long way. Veggies may be pre-cut when time permits, and beans or pasta can be prepared in advance without loss of flavor or nutritional value. Many recipes may be modified to lower fat or sugar variations.
More