There are a few grades of olive oil. So choose the right type for your cooking purpose. Extra-virgin olive oil—from the first pressing of olives—is considered an unrefined oil with an intense olive taste; it's ideal for short-term medium heat (or lower) cooking or sautéing. It can also be drizzled in the last few minutes of cooking to add a healthful flavor boost to your recipe.

If the label just says "pure olive oil," "olive oil," or "light olive oil," it's basically a blend of refined and some virgin olive oils and will have less olive taste. "Light olive oil" doesn't mean lighter on calories; it refers to a lighter color and taste which, can be an option when you want to use olive oil but don't want the flavor, such as in a baked sweet. It has a higher smoke point than extra-virgin olive oil … so it can stand the heat.

Keep in mind, the more refined the oil is, the higher the temperature at which you can use it. However, for the most health benefits and flavor from oil, pick unrefined oil, like extra-virgin olive oil, most often.
Olive oil has been well studied. It's more than okay to cook with it. It's better than other oils--but avoid pomace olive oil, which has been extracted with hexane.

The level of oxidation in olive oil probably depends on duration of heat exposure, and heat temperature. Deep frying should be at 350 degrees or less.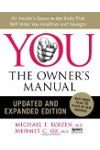 Continue Learning about Cooking & Health