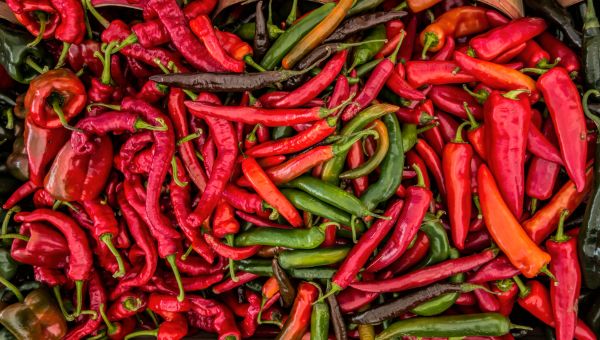 Infusing your foods with spices can help curb your salt cravings and reduce your risk of hypertension.
If you want to cut back on the salt shaker, spice things up with your dishes. According to the results of a study on decreasing salt intake, eating capsaicin—the spicy ingredient in chili peppers—might help reduce your sodium intake.
For the study, researchers looked at the brain scans of more than 600 people and discovered that the areas that responded to spicy and salty foods overlap—and eating spicy foods reduces salt cravings. This comes on the heels of info that capsaicin is a vasodilator—which helps lower blood pressure. But you don't have to eat peppers to reap the benefits of capsaicin. The blood pressure-lowering ingredient is found in many spices, like ground pepper, cayenne and paprika.
These findings are especially helpful given guidelines that lowered the threshold for high blood pressure (HBP) to 130 over 80—making it clear that even this degree of hypertension increases your risk of heart attack and stroke.
Anyone with HBP, heart disease, diabetes or kidney problems should limit their sodium consumption to 1,500 mg daily. If you have salt-sensitive HBP (that's fewer than 0.5 percent of you), excess sodium is deadly. To find out if that's you, measure your BP; then go off all salt for five days and measure again. Your BP should dip more than 20/10. The rest of you? Aim for around 2,300 mg of sodium daily. Substituting peppers for salt in your dishes can help you cut back on sodium while infusing your food with delicious flavor.
Medically reviewed in October 2019.