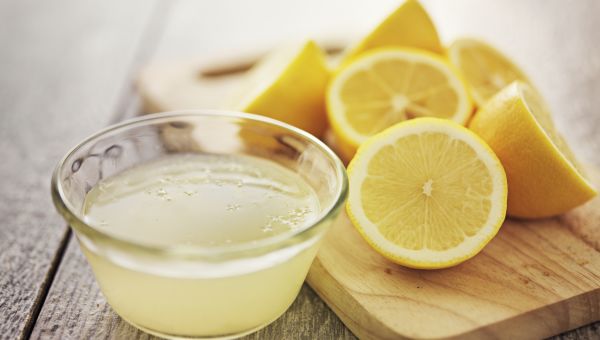 Slow Down Aging by Cooking with This Juice
Whatever you put in your pan for dinner tonight, make sure you add a few squeezes of this: lemon juice.
A new study shows that marinating meats in lemon juice—or vinegar—can help greatly reduce the production of harmful compounds linked to aging and chronic disease.
Cooking Compounds
All foods—but especially ones derived from animals—contain varying levels of compounds called advanced glycation end products (AGEs). These compounds are known to cause inflammation and may open the door to faster aging. Cooking—especially high-heat methods—increases formation of AGEs. But now new research suggests that marinating foods in an acidic, low-pH liquid—like lemon juice or vinegar—may help slow that formation down significantly. AGEs in beef were cut in half after marinating for an hour—but shorter amounts of time may help, too. (Here's a spice that may help prevent the production of HCA, another harmful cooking compound.)
How AGEs Age
Meats and full-fat cheeses contain the most AGEs, followed by pork, fish and eggs—although even fruit, vegetables and whole grains may contain small amounts. Marinating your food is one way to minimize AGEs. Another option: Cook over low, moist heat. Boiling, poaching, steaming and stewing are all great choices. (Learn more about AGE compounds -- and why they're such a big health deal.)
Here's another tasty way to slow aging with the foods you eat: go international. Check out the best anti-aging foods from around the world.
Take the first steps to growing younger and healthier with the RealAge Test.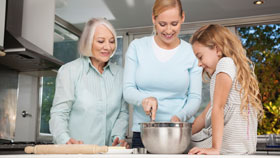 Most Americans don't prepare meals from scratch, and many eat out frequently. Reconnecting with food by cooking it can improve not only taste but health. How you cook can make a difference not only to taste, but nutrition. Boiling ...
broccoli or cabbage can destroy antioxidants. Microwaving or cooking on a griddle can preserve them. Stir-frying can be a good, quick way to prepare food too. Frozen and fresh vegetables have similar nutrient levels (not always similar taste). Canned foods do not. Some foods require adequate cooking time to ensure safety. If you think you don't have time to cook, a little planning can go a long way. Veggies may be pre-cut when time permits, and beans or pasta can be prepared in advance without loss of flavor or nutritional value. Many recipes may be modified to lower fat or sugar variations.
More