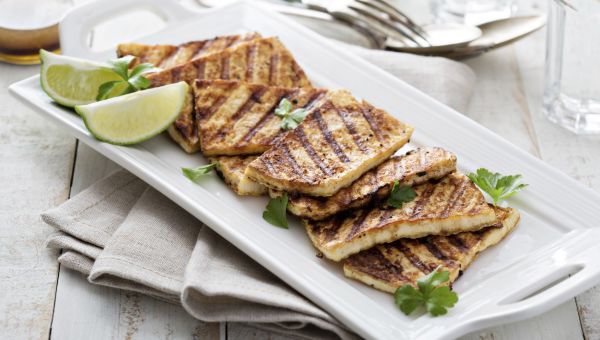 Grill Safely Without the Toxic Risks
When the weather is just right, it's hard not to fire up the grill. Eating a lot of grilled protein amps-up the risk of pancreatic cancer and some studies point to increased risk for stomach and rectal cancers. Turns out potentially harmful carcinogens latch on to charred animal protein when dripping fat flames up. They're the same bad-guy carcinogens found in car exhaust and cigarette smoke!
Other toxins that grilling creates on meats, poultry and fish come from high-temperature cooking of amino acids and sugars (BBQ sauce just makes it worse). So before you put that shrimp on the barbie, reduce your risks -- and increase the flavor.
Marinate, marinate, marinate, that's our summertime cooking mantra. If you do that for 30 minutes before grilling, it reduces the harmful stuff by more than 90%. Try using a combo of healthy oils and citrus: Salmon is tasty marinated in a lime, olive oil, fresh herb mixture -- add a dash of sriracha for fun!
Pre-cook (skinless) chicken in the oven; finish it on the grill. That cuts grill time by 75% and reduces charring (cut off black bits before serving).
Clean your grill to remove harmful residue. And turn down the flame; aim for a cooking temperature below 325F.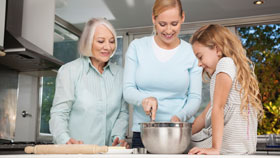 Most Americans don't prepare meals from scratch, and many eat out frequently. Reconnecting with food by cooking it can improve not only taste but health. How you cook can make a difference not only to taste, but nutrition. Boiling ...
broccoli or cabbage can destroy antioxidants. Microwaving or cooking on a griddle can preserve them. Stir-frying can be a good, quick way to prepare food too. Frozen and fresh vegetables have similar nutrient levels (not always similar taste). Canned foods do not. Some foods require adequate cooking time to ensure safety. If you think you don't have time to cook, a little planning can go a long way. Veggies may be pre-cut when time permits, and beans or pasta can be prepared in advance without loss of flavor or nutritional value. Many recipes may be modified to lower fat or sugar variations.
More