New evidence seems to support the claim that you can be physiologically addicted to food--and that, contrary to popular opinion, an inability to exert willpower over food has nothing to do with moral failing. In fact, many scientists believe willpower doesn't exist. Instead, it's all about "brain chemicals, behavioral conditioning, hormones, heredity and the powerful influence of habits," Jane Fritsch writes in a New York Times article.

"There is no magical stuff inside of you called willpower that should somehow override nature," says Dr. James C. Rosen, a professor of psychology at the University of Vermont. "It's a metaphor that most chronically overweight dieters buy into" because it lets them off the hook. They can simply say, "I don't have willpower" and that explains why they aren't losing weight. Indeed, it does seem that one can exercise willpower, but for how long? That varies. Often the people best able to exercise willpower are those who don't need very much of it.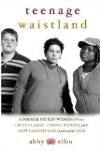 I would not label it as a lack of willpower, but more a long the lines of lack of discipline. Mostly when i see a person overeat it is because they put themselves in the position to do so. Many times it is because they have skipped a meal and/or gone too many hours without food. Or they are at a social event and they spend more time connecting with food than with other people. If they were more disciplined in their eating behaviors they wouldn't allow this to happen. They would eat every 4-5 hours and never arrive at an event hungry. You can learn to become more disciplined and help prevent yourself from overeating.

Willpower is like an elastic band. With time the elasticity will wear out and you are left without willpower. Willpower has nothing to do with healthy eating. Yes if you are HUNGRY you most likely will not have willpower. However, the environment that we live in, full of food cues, makes will power very difficult to depend on even if you are well fed. If your emotional hunger is speaking out and there is food around forget about your willpower, unless you've become an expert on other coping mechanisms.
Continue Learning about Controlling Appetite