It is always easier in an office situation if the whole office decides to get rid of the junk food that is invariably hanging around. Nevertheless you have to rely on your own motivation to avoid overeating at the office. Start by bringing healthy snacks and a bagged lunch to work. This way you can control what you eat. Recognize when you eat out of boredom or stress. Avoid colleagues' desks that have candy. Even a few chocolate kisses a day can add up. Plan ahead for days that someone brings in food either for lunch or for birthdays. A party environment can encourage overeating. Awareness and commitment are the true keys to avoiding overeating.
Plan, pack, and eat enough. In order to avoid overeating on office snacks you must eat enough of the right foods that you plan and pack daily. Depending on your work schedule this will probably involve a lunch, and 1-2 snacks.
I think of most office kitchen counters like a garbage disposal. That's because whatever food is there is there because people don't want it. Your office mates didn't want that extra cake hanging around at home so they brought it to you.

It's also common for a lot of employees to bring in bagels, muffins, and pastries for meetings. When I worked at a larger agency, we had Tuesday morning meetings and we always celebrated birthdays at this time, so people were eating chocolate cake at 8:00 am. There is always a place and time for those foods, and that was absolutely not it. I actually remember people asking me how to lose weight at those meetings, while they were eating chocolate cake at 8:00 am. Were they serious? If you know you want a bagel at the Tuesday meeting, plan for it by working it into your weekly eating. Don't be oblivious to your behaviors. When it comes to the foods that people bring in, sit as far away as you can from the snack area. Willpower is really a myth, and with ghrelin (hunger hormone) working against us, your body can only resist for a little while. If you keep seeing and smelling cookies or some other tempting food, you will eventually break down. However, if you bring your own foods, you can make the conscious decision to choose something else without feeling deprived while others are snacking.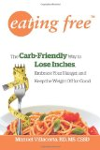 Continue Learning about Controlling Appetite