There are two types of laxatives, osmotic and stimulant. Osmotic laxatives are not absorbed and most require a prescription. They soften the stool and have an onset of action of one to three days. One type of osmotic laxative is polyethylene glycol, or PEG (a brand name is Miralax). Another is unabsorbed carbohydrate (lactulose and sorbitol). Glycerine suppositories are available without prescription.

Stimulant laxatives interfere with absorption and motility and are available without prescription. They have an onset of action of six to twelve hours and produce a soft to semi-fluid stool. They include saline laxatives (brand names Milk of Magnesia and Citrate of Magnesia); diphenylmethane derivatives (brand name Dulcolax); and anthraquinone derivatives (senna, cascara sagrada and aloin).

Anthraquinones are widely available. They may also be included in many "natural" remedies that are advertised as colon health products, herbal laxatives and even teas. These laxatives may or may not be identified in the list of ingredients. If they are identified, they may be described as harmless and "natural," such as locust plant or Cassia angustofolia (senna). Make sure to tell your doctor if you are taking one of these products.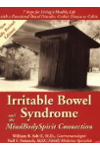 Continue Learning about Constipation Treatment