Just like aspiring football players, your intestines need bulk-namely, in the form of your caca. With a bulky stool, your intestines can easily squeeze on it and push it toward the anus.

But if your stool's consistency is more like toothpaste, then it travels through your intestines like traffic on the day before Thanksgiving-slowly and painfully. As the fluid is sucked out of the caca during the process, your stool becomes harder and the process becomes more painful, which irritates hemorrhoids.

The final result: It drops into the toilet like pellets rather than the banana shape found at the end of the colon. The best ways to ensure smooth sailing is through adequate water (so it's easy for the bowel to suck out fluid), physical activity (which helps speed up the process), and fiber (as in prunes or psyllium to add bulk to your stool).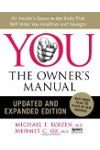 Continue Learning about Constipation Treatment