For severe congenital heart defects (CHD), symptoms usually show up soon after birth. Babies with CHD might have something called cyanosis, where the skin looks blue. Other early symptoms include difficulty breathing, eating and growing. Babies with these symptoms need treatment early to help them grow. Milder symptoms may include feeling tired or becoming short of breath, especially during physical activities like sports. If congenital heart defect symptoms are mild, people may not find out they have a heart defect until they're older. Not everyone with a heart defect has symptoms.
Many adults do not have symptoms from congenital heart defects until age 30 or 40. Common long-term problems include enlargement of the right side of the heart, rhythm problems, valve problems, heart failure, heart infection and stroke. Many adults require surgery to fix their defects. Virtually all adults who live beyond the age of 60 with congenital heart defects become symptomatic, and if their condition is left untreated, the average survival rate beyond 40 or 50 years is 50 percent.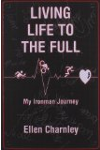 Signs and symptoms for congenital heart defects (CHD) depend on the type and severity of the particular defect. Some defects might have few or no signs or symptoms. Others might cause a baby to have the following symptoms:
Blue-tinted nails or lips
Fast or troubled breathing
Tiredness when feeding
Sleepiness
Continue Learning about Congenital Heart Disease

Congenital heart defects (CHDs) are more common than you may think, but not all of them require surgery or treatment. Many defects that require intervention can now be corrected using catheterization procedures, which repair damag...
e through a thin tube inserted into a blood vessel. Given their unique health challenges, congenital heart disease patients should be monitored throughout their lifetime by a specialized cardiologist.
More