Atrial septal defects (ASDs) are holes in the septum (wall) between the top atria (upper chambers). ASDs account for approximately 7 percent of all congenital heart defects and are three times more likely in women than in men.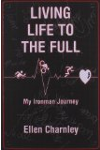 An atrial septal defect (ASD) is a congenital heart defect (birth defect) that is fairly common. With ASD, there is a hole in the wall between the left atrium and right atrium, the two upper chambers of the heart. The hole allows oxygen-rich and oxygen-poor blood to mix and overfills the right atrium with blood. As a result, too much blood flows into the right ventricle and lungs. Your heart has to work harder, and your lungs can be damaged.
Atrial septal defect is an opening in the wall between the right and left atria that results in abnormal blood flow through the heart. Left untreated, this condition can cause enlargement of the right side of the heart, arrhythmias and, in some cases, pulmonary hypertension.
An atrial septal defect (ASD) is a hole in the septum, or "wall," that separates the heart's two top chambers (the atria). This defect contributes to inefficient circulation and enlargement of the right side of the heart. Over time, excessive flow across the ASD may cause severely elevated blood pressure in the blood vessels of the lungs.
There are several types of atrial septal defects. The most common is the secundum atrial septal defect. While a hole in the atrial wall is normal before and immediately after birth, the hole normally closes within weeks or months after birth. Some atrial septal defects can close by themselves over time. Larger secundum atrial septal defect will persist into adulthood unless closed by surgery or using devices placed using special catheters (thin, flexible tubes). Other types of ASDs require surgery for correction.
Continue Learning about Congenital Heart Disease