The following guidelines provide basic information on condom and lubricant use:
For sex with a man, the condom must cover his penis when it is erect and before it touches your body, especially the vulva, mouth, or anus. Roll the condom over your finger first to see which way it unrolls. If you put the wrong side against the penis by mistake, it might touch fluid, so do not reverse it—use a new one. Be careful not to rip the condom with rings or fingernails.
Use a new condom each time you have sex, and have more than one with you just in case.
If you or your partner(s) experience irritation with latex condoms, do not despair! The irritation may be due to spermicide (chemicals that kill sperm) on the condom, so try a brand without spermicide—do not stop using condoms. If you experience itching, rash, or dryness, you might be sensitive to latex: Try using a polyurethane condom.
Flavored condoms may be more pleasant to use for oral sex, but the flavoring may contain sugars, which could encourage bacterial infections in the vagina if they are used for intercourse.
For extra sensation, try using a ribbed condom.
Use a lubricant if you are dry, because dryness can cause condoms to break. Lubricants can be put directly into your vagina. Putting a tiny amount in the tip of the condom may give the man extra pleasure—which could be a plus in persuading him to use condoms. Be careful to use only a tiny drop, and only in the tip, not the sides, so the condom won't get loose and slip off. Use only water-soluble lubricants, such as K-Y or Astroglide. Never use an oil-based product with latex. Vaseline, baby oil, or baby lotion will damage the rubber and destroy its protection. Using spermicide for lubrication is also not recommended. The female condom can be useful if your male partner(s) can't or won't use other condoms.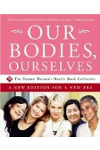 Continue Learning about Condoms