Condoms, when used correctly, are extremely effective at preventing transmission of HIV through sexual contact. However, they do not confer 100% protection.
No. Latex or polyurethane condoms, if used correctly, are the only way to effectively prevent the spread of HIV/AIDS.
Condoms also protect against other STIs. Oil-based lubricants should not be used with latex condoms, as they can cause the latex to break down and could allow HIV/AIDS to pass through. Natural membrane condoms may also allow the HIV/AIDS virus to pass through.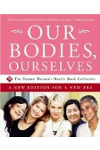 Continue Learning about Condoms