Complex carbohydrates include foods like whole-grain breads and cereals, legumes, rice, pasta, and starchy vegetables. Complex carbohydrates take longer to digest, so you feel fuller longer than when you eat simple carbohydrates.
Complex carbohydrates are many chains of simple sugars joined together (oligosaccharides and polysaccharides). They include starch, a form of carbohydrates that plants store, and fiber, the mostly undigested part of the plant. Foods that contain complex carbs include grains, breads, pasta, beans, potatoes, corn and other vegetables.
This content originally appeared on
doctoroz.com
Complex carbohydrates are longer molecules of carbon, hydrogen, and oxygen. They take longer to break down in the digestive system than simple carbohydrates and thus raise blood sugar levels more slowly to provide a steadier and longer-lasting source of energy. And the complex carbs have a higher thermic effect of feeding (TEF) because they require more "processing" before they can be used by the body. This means less of the energy they contain is likely to end up stored around your midsection.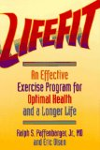 Complex carbohydrates, or starches, are composed of many simple sugars joined together by chemical bonds. These bonds can be linked in a serial chain, one after the other, as well as side to side, creating branches. Basically, the more chains and branches, the more complex the carbohydrate. The more complex a carbohydrate is, the more slowly it is broken down. Some carbohydrates are complex in a way that the body cannot digest them. These carbohydrates are a major component of fiber and generally pass through the digestive tract unabsorbed.

In general, as long as complex carbohydrates are present in high-fiber food, the body breaks down complex carbohydrates into simple sugars more gradually, which leads to better blood sugar control. More and more research on heart disease, various forms of cancer, and diabetes indicates that complex carbohydrates, including high-fiber food, should form a major part of the diet. For example, the Dietary Approaches to Stop Hypertension, or DASH, diet focuses on a whole-food diet made up of vegetables, legumes, and whole grains, which are excellent sources of complex carbohydrates, high in fiber.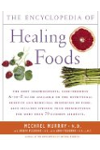 More About this Book
Encyclopedia of Healing Foods
From the bestselling authors of The Encyclopedia of Natural Medicine, the most comprehensive and practical guide available to the nutritional benefits and medicinal properties of virtually everything...
Continue Learning about Complex Carbohydrates