Nobody should settle for a less than ideal smile. Listen as Dr. Maria Lopez Howell explains how tooth bonding can improve your smile by repairing chips or cracks.
Bonding is the method by which materials actually adhere to tooth structure. Often times patients, and even dentists, refer to bonding as the entire process of restoring a tooth with tooth colored materials, such as composite resins, to repair chips, fractures and decay, and to make cosmetic changes such as closing spaces and changing the shape of teeth. Another example of bonding is the use of composite resin cements which are used to bond porcelain veneers to tooth structure.
Dental bonding is a technique that dentists can use to repair decayed, damaged, or discolored teeth. Dentists also use dental bonding to fill spaces between teeth and perform other minor cosmetic improvements.

In dental bonding, a dentist applies a putty-like form of plastic called composite resin to the tooth. The dentist chooses a shade of resin that matches the surrounding teeth, and then molds the resin to resemble a healthy tooth. An ultraviolet light or laser is used to harden the resin. To finish the job, the dentist will make a few final trims and adjustments before polishing the bonded tooth.
Dental bonding uses tooth colored composite filling materials to cover the front surface of teeth to improve tooth shape among other reasons. The same tooth colored materials that are used in tooth colored fillings are used to bond teeth. Bonding may close spaces, build up teeth that are too small for the space they occupy, chip, break, or otherwise are not esthetically to the person's liking. Bonding is a one visit relatively inexpensive (compared to porcelain veneers) process that can make a significant difference in how people look.
Dental bonding involves the application of a sculpt-able resin material onto an existing tooth. The composite resin bonding technique is used to both fill in areas and extend areas, up to a certain point. (More severe cases will require veneers or crowns, which are stronger). Besides being used to fill cavities, in aesthetic dentistry bonding is used mostly to help reshape teeth, fill in minor gaps and give teeth better color. Bonding has been practiced for over 20 years.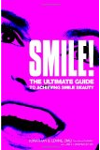 Continue Learning about Common Dental Procedures