In addition to the above answers, the other problem is that where the plastic filling meets the tooth, you get a dark line over time -- based on what you're eating and drinking, which can be even more aesthetically unpleasing.
If you examine the surface of dental bonding under a microscope, it looks very much like the surface of the moon -- very porous. Bonding will pick up all varieties of stains, from lipstick to soy sauce, and aggressive foods like alcohol can cause peeling and discoloration if you partake often and aren't diligent about brushing afterwards.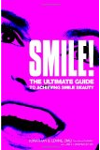 Teeth bonding is more susceptible to staining than other methods used to repair decayed or damaged teeth. To perform teeth bonding, a dentist applies a putty-like substance called composite resin to a tooth. Your dentist may instruct you to avoid coffee, tea, and other food and beverages that stain teeth for several days. Even after that period, however, bonded teeth are more vulnerable to stains. Brushing your teeth and flossing daily can help minimize staining.

Continue Learning about Common Dental Procedures