Rubber tips (also called interdental tips) are flexible pieces of pointed rubber that you can use to clean food debris and plaque from in between your teeth and along the gum line. They're like a rubber version of the toothpick you might use to pick the corn out of your teeth after a meal.

Check with your dentist before using rubber tips to make sure they won't cause any problems or damage to your teeth.
Rubber tips are great for toning the soft tissue of the gums, especially the ones in the upper front that need to be massaged to create tight, healthy gums. Rubber tips are also great tools for splinted teeth, since the rubber acts as a squeegee, removing plaque and massaging the soft tissue. These should be used with the same amount of pressure that you'd give to a mascara wand -- in other words, not very much.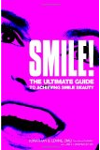 Continue Learning about Common Dental Procedures