The time to "check" what is to be done really should be when the dentist explains the treatment plan for your restorations (what needs to be done), how it will be done, what materials are to be used, the condition of the tooth and expected results, including possible sensitivity. Then at the time of actual treatment the dentist should summarize treatment to be done so that the previously noted factors can be reviewed for you. Any questions that you then have should be asked prior to treatment. In this way surprises and dissatisfaction can be minimized.
Things to check when you are undergoing any dental procedure:
If you're having a crown done, ask for a mirror so you can check to see whether the tooth being worked on looks just like its neighbor. Is it natural looking and is the gum around it healthy?
There should be no blackness at the gum line.
Make sure the dentist takes an x-ray to verify the fit.
Gum area: Is the gum area around the restoration area pink and healthy?
Contact area: The contact area is the area where the two teeth meet. A perfect contact area is one in which you can floss and clean the restoration perfectly -- not too tight, not too loose. A natural contact allows the floss to snap right through. But a restoration can alter the contact area, leaving too much space and allowing food to get lodged between the teeth and inflame the gums. Over time, a large space below the contact area can turn into what's called lateral food impaction, which can lead to decay.
The bite: Once the final restoration is in place, all your teeth should touch together with uniform force. It's all about timing and magnitude, the front and back teeth working together harmoniously. For instance, when you slide your jaw forward, your front teeth touch, but your back teeth don't -- this keeps the back teeth from banging into each other. Conversely, when you normally close your mouth and bite down, the back teeth touch, but the front teeth don't, so the back teeth are protecting the front teeth from getting worn down. Also, when the bite gets adjusted, a very thin paper (called artist's foil) should be used to help guide the restoration adjustment in all directions of the bite.
Scheduled follow-up appointments: The dentist's office should set you up for continuous care protocol, which include hygiene appointments, recall to check how restorations are doing, and any other work that needs to be taken care of.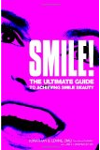 Continue Learning about Common Dental Procedures